Project
Vision
Our Future
NFT for you, not the creator, not the engineer, not the founder. It's good to represent yourself, to enjoy your own garden, to bond with your peers. The NFT changes with your hands First, open the door with your hands and enter the room.
The world of NFT you create and spreadWith your own hands, you can create NFT art for you. And your work forms a new world with someone like you. The future of what the world will look like is limitless. It's none other than you can draw it yourself.

Expressing your existence and thoughts in NFT
NFT art is special from the moment you create it. You're the only person in the world who has a personality to stand by. Sometimes it's picked up by someone who's interested, and sometimes it's given to that person who's important. Your thoughts will be conveyed along with your precious work.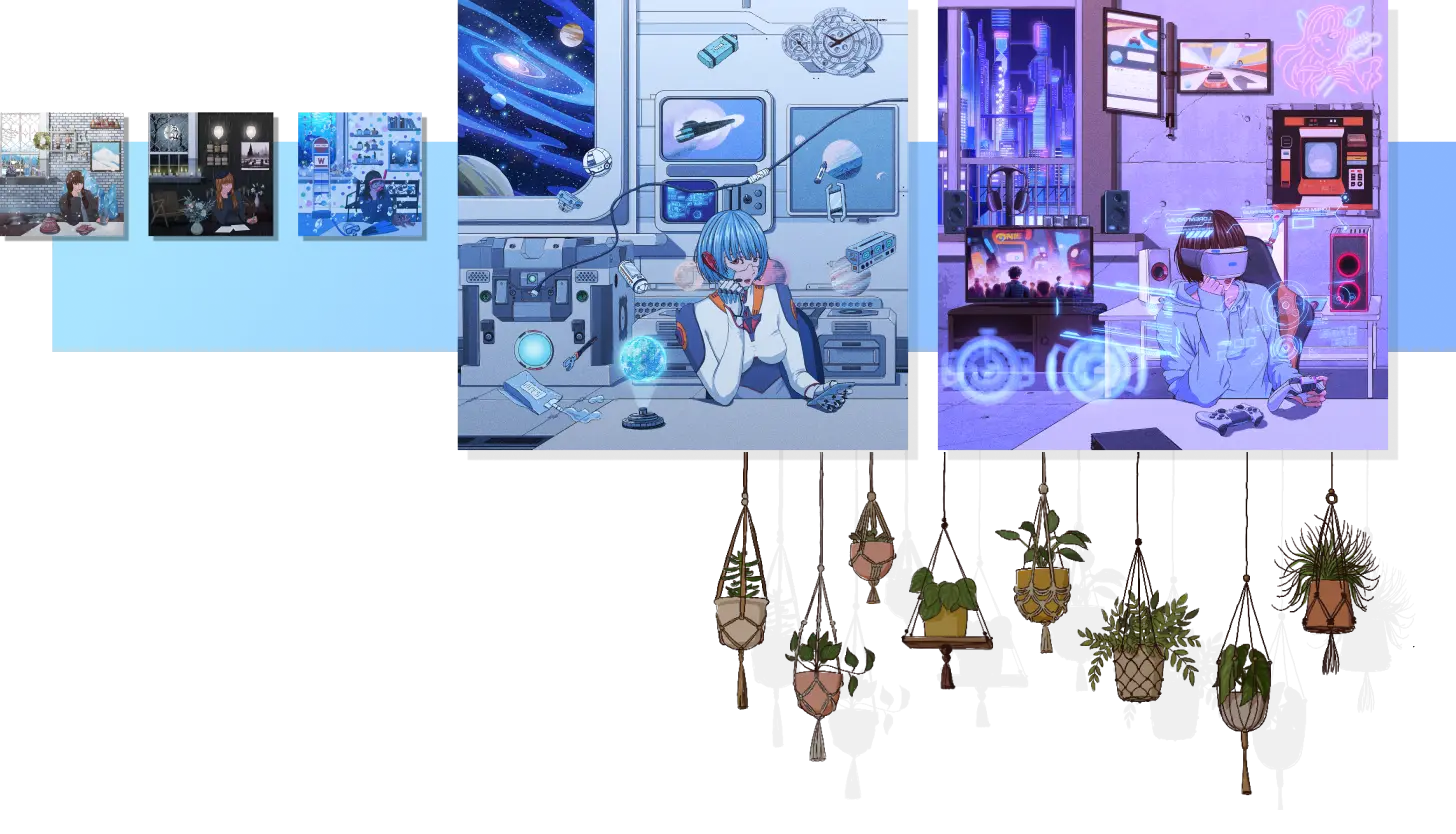 Collaborative
"NFT"
People-to-people connections that resonate in NFT
Your NFT art will meet someone else's NFT art and spin a new story. Each works together, and sometimes they merge, and the world grows everwider. The resulting work connects and interacts with further encounters and the storybeyond -- "I'm still here with you." shows new possibilities.You should feel it, too.