It doesn't belong to the creators, engineers, or founders. This NFT is yours. Everything is fine, to represent yourself, to enjoy your own garden, to bond with those around you. The NFT changes with your hands. Open the door right now into your own secret garden.
Message
It's an ideal room where your dreams come true――
When you open the door, you will find a mysterious room and its atmosphere transforms as you want.
Morning turns into evening, and then into night. Spring into summer, and then into autumn. Autumn into winter, and spring comes back. If you wish.
Sometimes alone, sometimes with those around you, in your room with a gentle breeze and the sunlight shining through the leaves of trees.
No matter when, no matter what, no matter how as you want.

Reijiro (Jun)
CO-FOUNDER
Serial Entrepreneur. Started a wedding business company at the age of 23 and produced over 5,000 weddings. Then exited with M&A. Has managed a wide variety of business companies including Minna no Wedding Inc. and Full Throttles, Inc. as a chief executive officer. Currently based in Singapore, investing in startups in blockchain and AI-related fields, and running multiple businesses. Created I'm still here with you as result of a new challenge in Web 3.0 field.
Satoshi (Mar)
CO-FOUNDER
Aiming for parallel career and also now serial entrepreneur. Worked in government agency as legal, general affairs, labor relations, and financial management. Also played a role in sales, business planning, and consulting for a major Japanese human resources company listed on the stock exchanges. Currently managing a blockchain company in toB filed. Has been involved in a variety of blockchain products, including providing a blockchain-based rental contract system with AMBITION DX Holdings, a listed company in Japan, and developing an NFT marketplace in a business partnership with Hakuhodo. A NFT collector and created I'm still here with you to propose a new way of life through WEB 3.0.
CO-FOUNDER
In 2016, founded MORIE Inc. as a director and CG animator, working on all genres of video production from direction to production, including commercials, animation, TV, and film. As a director, has worked on the title backdrop of NHK's television series "Hiyokko" and the grand opening movie of the Nihonbashi Takashimaya S.C. As a CG animator, has participated in many famous works, including the Nissin Cup Noodles commercial "HUNGRY DAYS Final Episode." Master pieces: Doraemon The Movie Nobita No Shin Kyouryuu 2020.08.06 / HARU DOROBOU - Yorushika 2021.01.09 / Ed Sheeran × pokemon「Celestial」2022.09.30 / NARUTO「NARUTO THE GALLERY」2023.01
CO-FOUNDER
Trilingual. Got interested in Japanese culture when high school and came to Japan after graduating from a top university in the country. Since then, has extensive knowledge in Community management and customer success, mainly in IT companies, such as being in charge of Information System in a SIer company and customer success in a voice SNS service with over 5 million users. Currently working in the web 3.0 industry and founded I'm still here with you, aiming for the potential of web 3.0 as a community manager.
Hiroki (Dec)
WEB3 ENGINEER
Full-stack engineer specialized in Web 3.0. Started programming at the age of 10 and learned C language. Also got involved in the development of robots, and has experience working from the design of the infrastructure to its development. Has been involved in many projects for a multinational Japanese automobile manufacturer and has worked as a freelancer in a wide range of fields including embedded systems, business systems, infrastructure, front-end, back-end, blockchain, and smart contracts. Recently researching distributed computing and blockchain, and aiming for developing unique blockchains. At I'm still here with you, designed and developed smart contracts and unique standard ERC721BO applied in the project.
Naoki (Sep)
PROMOTION MANAGER
After graduating from an Australian business school, worked for one of the Big 4 accounting firm in management consulting and policy making for major national clients and government. Worked with BMW, General rading company and so on. Also had worked extensively in the IT industry, including business strategy planning at Recruit Co., Ltd. and product manager with business unit leader role at a finance-related startup. At I'm still here with you, he is in charge of promotions and alliances, and is an NFT collector.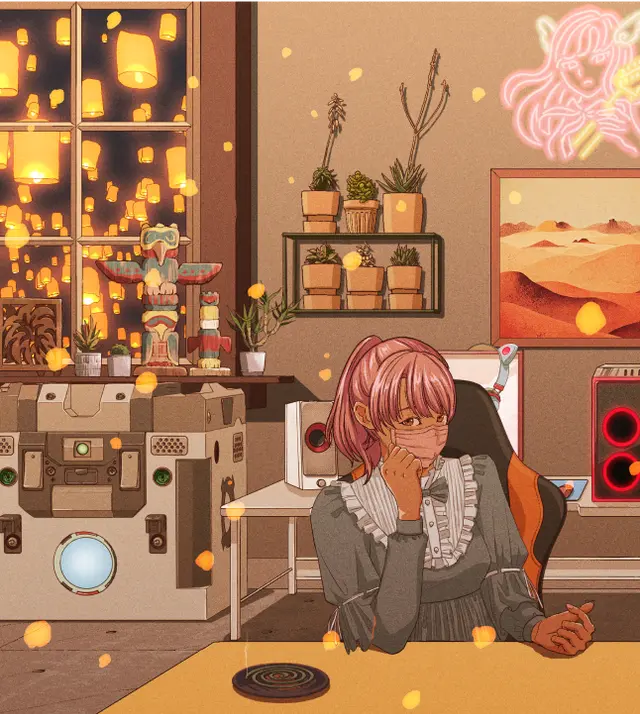 Tsubasa (May)
DESIGNER
Designer; worked as a creative director and designer in IT industry after freelancer via a web production company. Participated in many joint projects with major Japanese advertising agencies such as Dentsu, Hakuhodo, and ADK. Has been involved in about 300 web media and DTP design projects in all genres, including infrastructure, government, schools, banking, real estate, manufacturing, apparel, beauty, entertainment, and medical. At I'm still here with you, he is in charge of designing web, sns, events, etc.
Takumi (Aug)
BUSINESS DEVELOPMENT
Started investing in cryptocurrency and stocks as an individual investor at the age of 19. Founded a long-distance food delivery service while in college. After that, he was involved in the operation of an NFT-focused media and the launch and operation of a blockchain game guild specializing in Move to Earn. At "I'm still here with you", he is in charge of business planning such as NFT.
Yoshiyuki (Jul)
SALES MANAGER
Joined a company that utilizes a certain cryptocurrency as a payment method in 2013. Learned about the potential of Web3 fields such as blockchain and cryptocurrency. Since then, has been active at the forefront of the industry by creating training materials for companies and professionals who want to incorporate Web3 as a business and publishing books related to Web3. At "I'm still here with you", he is in charge of sales manager mainly for corporate sales.